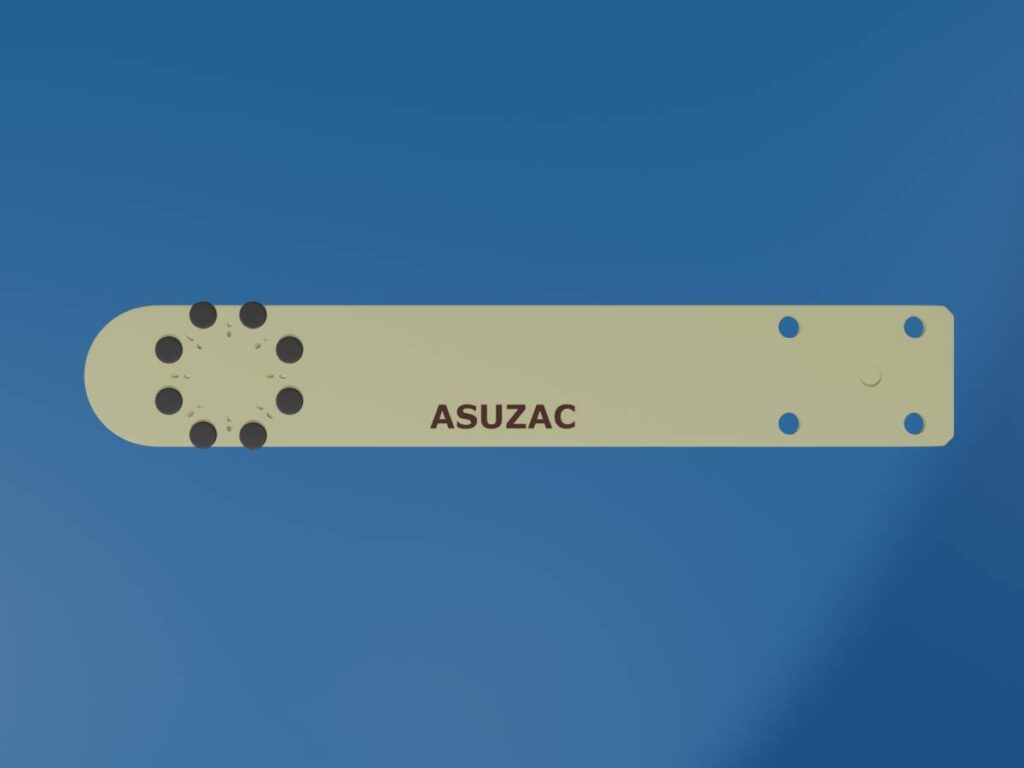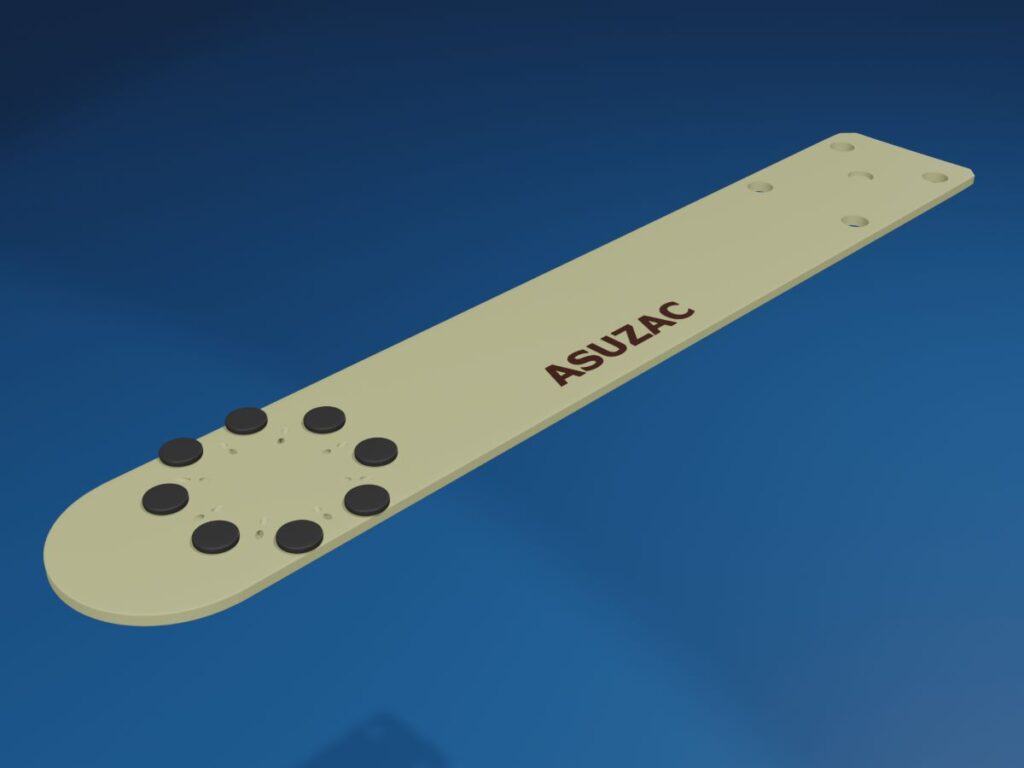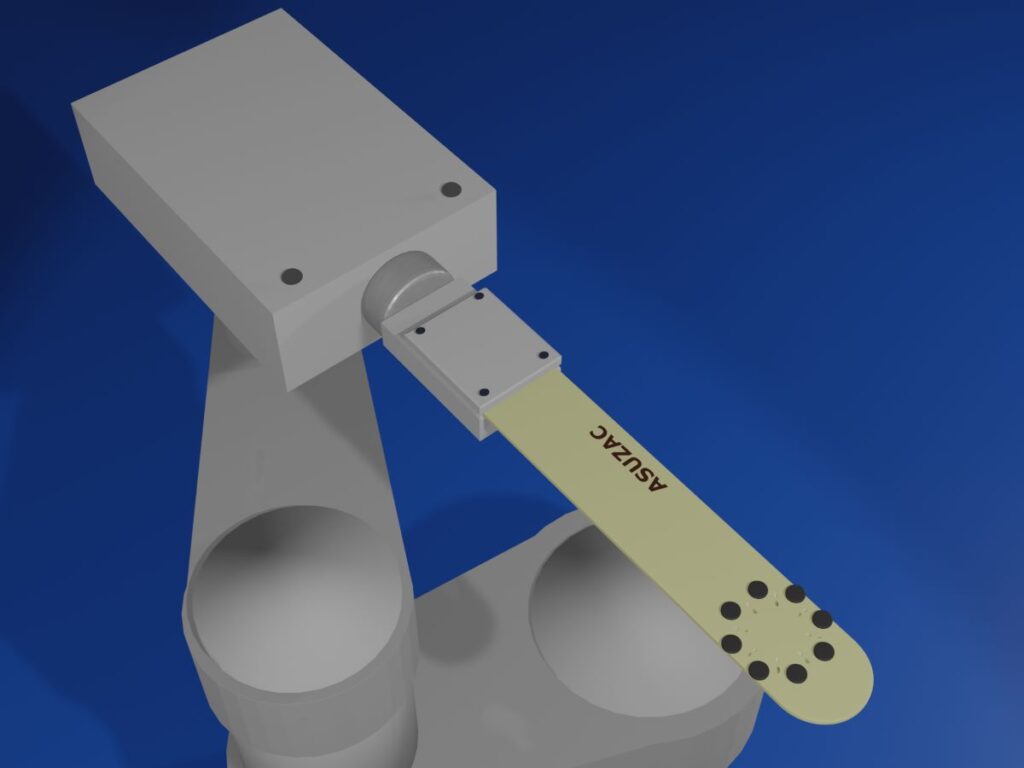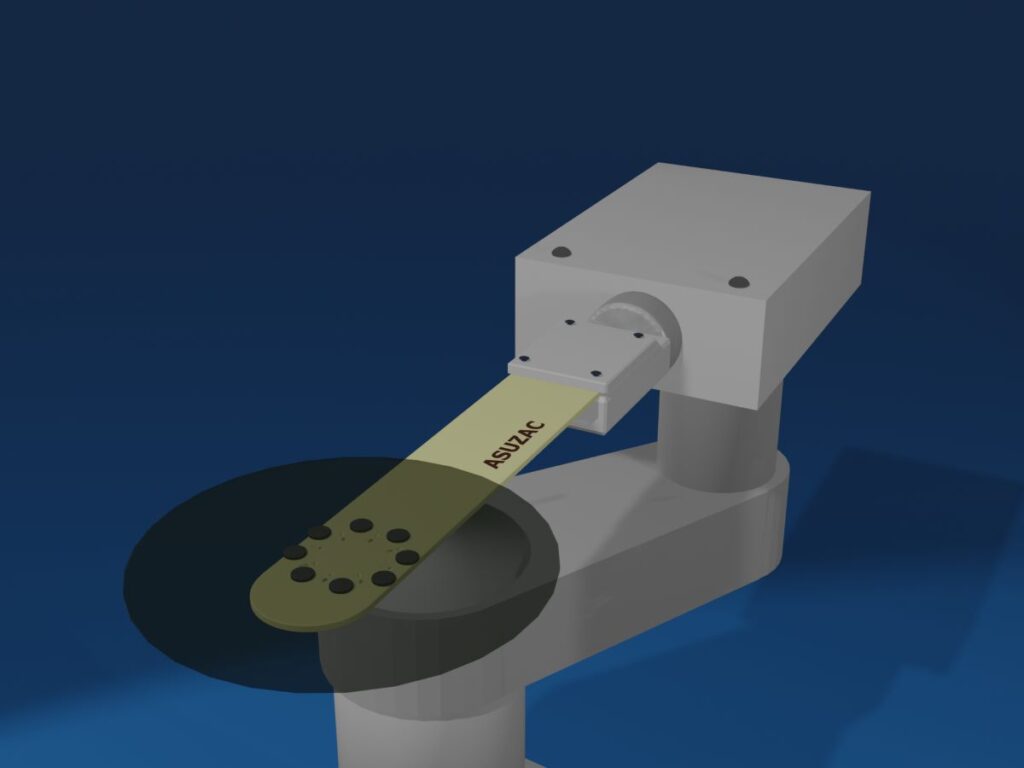 Product Name
I-Type Bernoulli Hand (LeviZac®) for 4 to 8 inch Wafer Suction
Industry
Semiconductor
Robots ・ Equipment
Optical equipment
Product Type
Wafer transfer vacuum End Effector / Handling Arm
Bernoulli End Effector / Handling Arm
Material
High Purity Alumina
Size
External 180×30 mm, Thickness 3 mm
This is an I-shaped Bernoulli hand for 4 to 8-inch wafer adsorption.
This is a transfer hand for thin wafers and wafers.
The thickness is the total thickness 3mm including 2mm and guides.
Ejection holes are Φ0.5, with eight diagonal holes on the circumference.
Eight guides are provided for holding the wafer to prevent misalignment.
Asuzac Corporation, which operates the Ceramic Design Laboratory, conducts integrated operations from mixing, granulation, and molding of alumina raw materials to green processing (raw processing), firing, secondary processing, and inspection and cleaning.
In addition to the wafer transfer hands like this product, we have a large number of experience in manufacturing ceramic products such as wafer trays, suction chucks, and setters for firing.
For the design and manufacture of ceramic products for semiconductors and electronic components, leave it to Asuzac!
Integrated response from processing to development of ceramic materials !
Please feel free to contact us !
TEL

+81-26-248-1626
Business hours: 9:00-17:00 (closed on Saturdays, Sundays and Holidays)