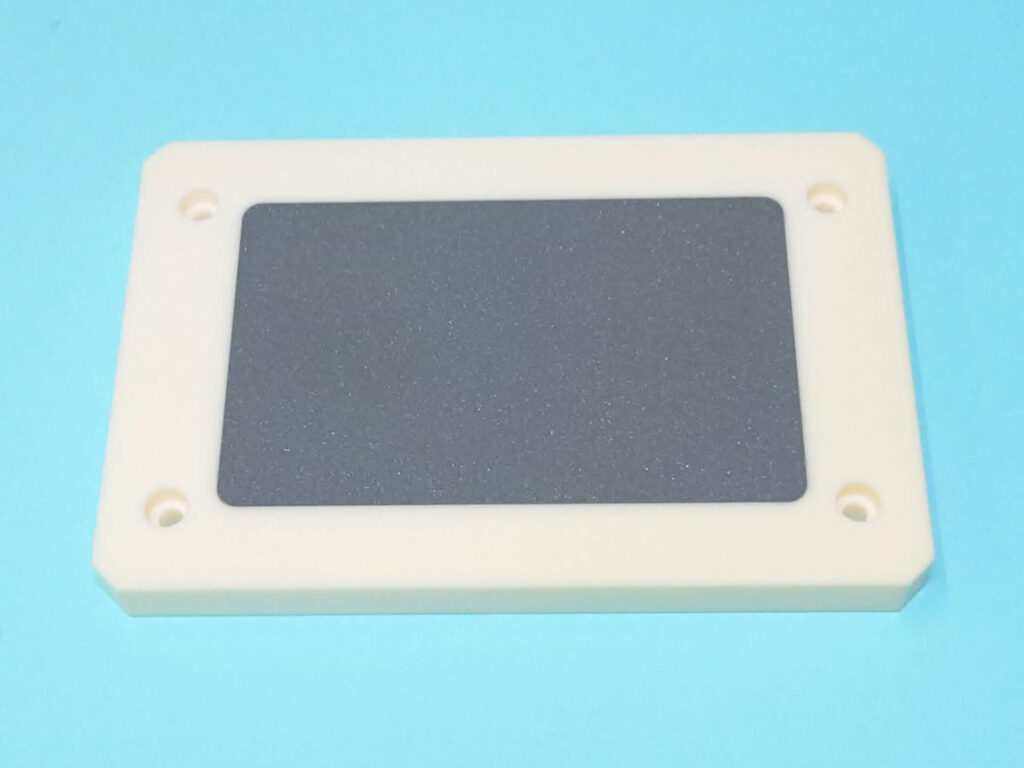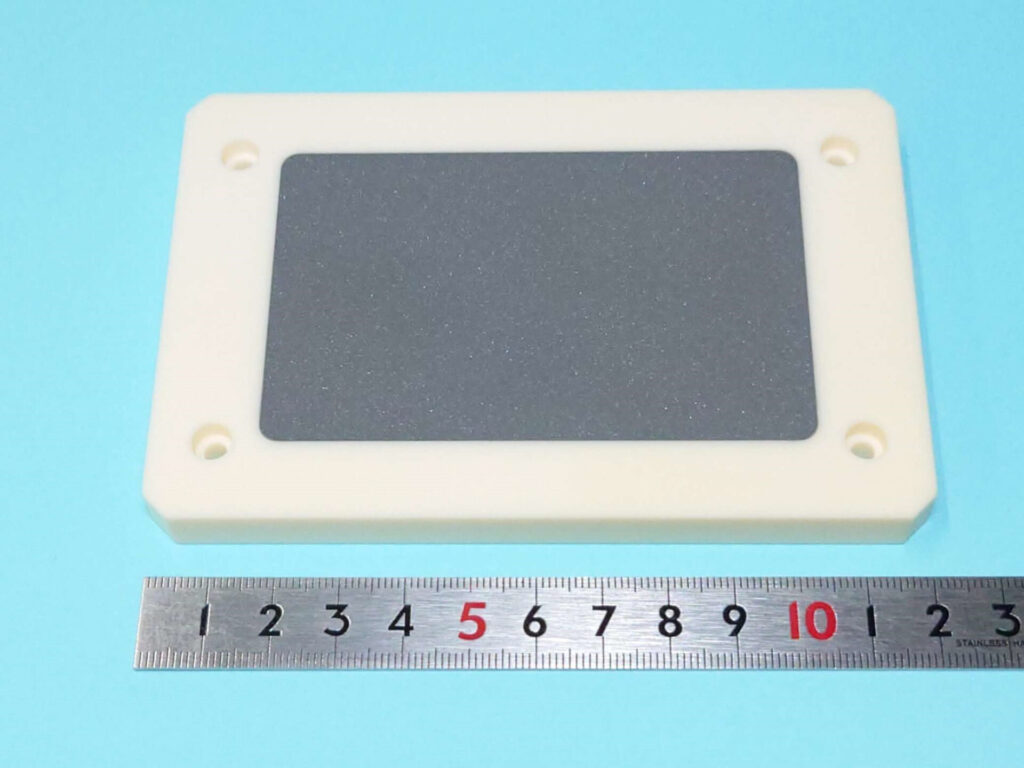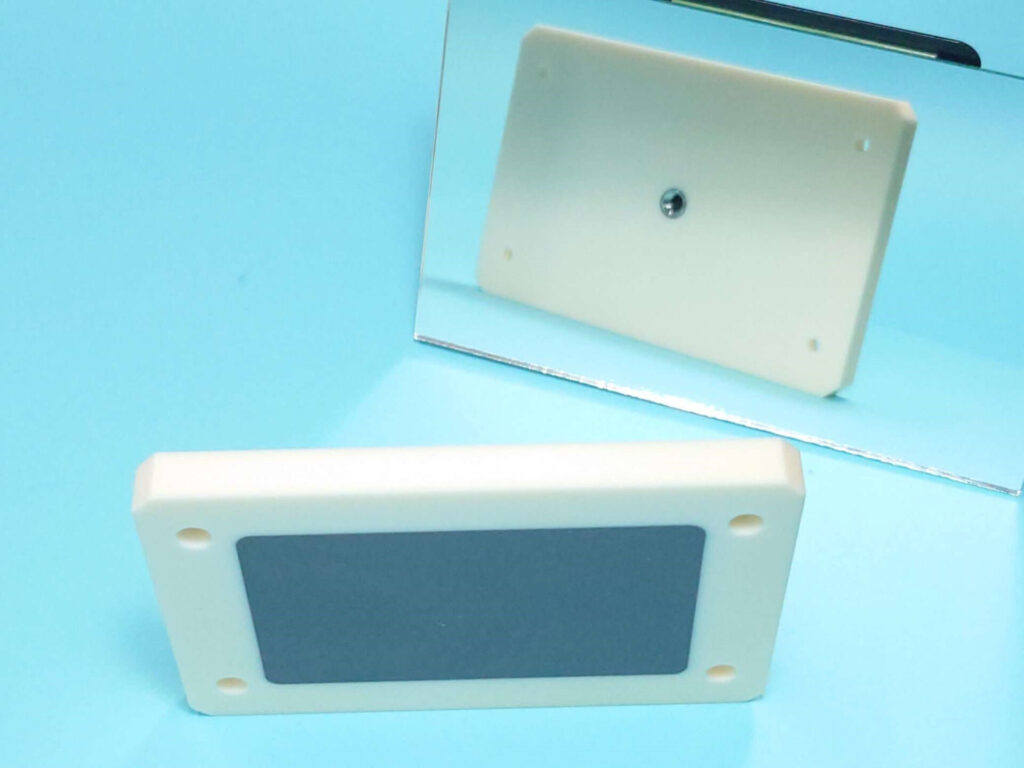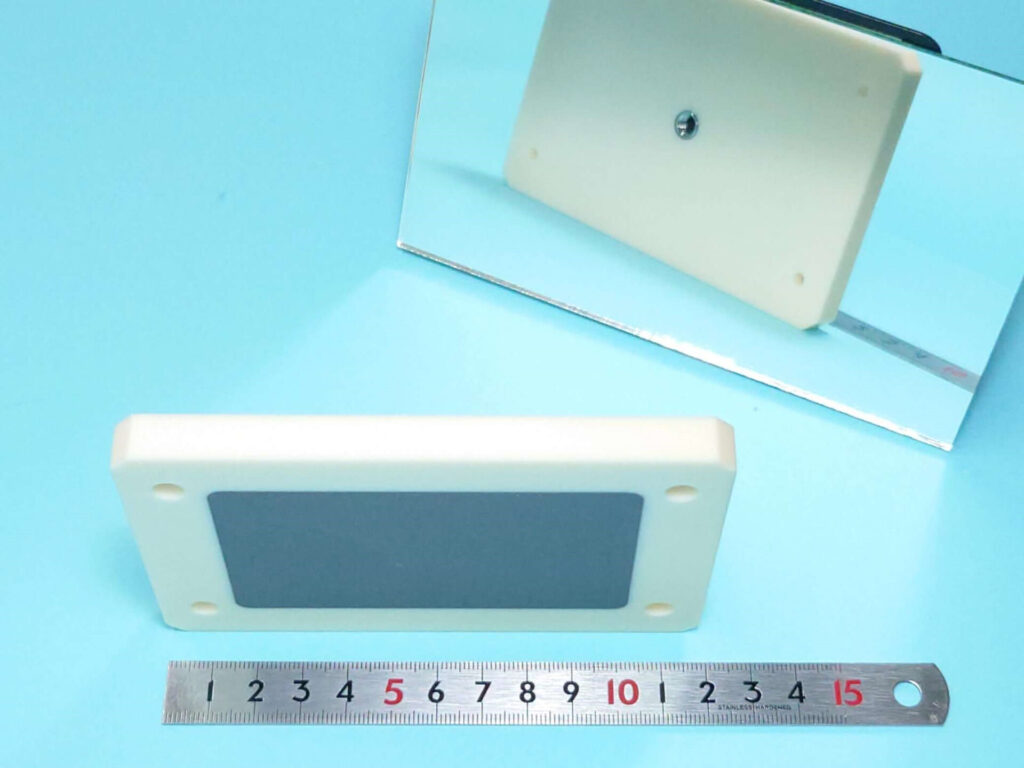 Product Name
Porous SiC chuck (Body Alumina)
Industry
Industrial machinery
Film
University・Research institute
Product Type
Porous Chuck
Material
High Purity Alumina
Porous Ceramics
Size
Body Dimensions: 120×80 mm, Thickness 20 mm Porous External : 85×55 mm, Thickness 8 mm
This is a porous chuck used to adsorb wafers, filters, and jigs. We used our machining center to perform machining with JIS intermediate dimensional accuracy. The body and the porous section are processed flush. At the four corners of the main unit, a counter bore of 3 drill holes, counter bore diameter Φ5, and depth 7mm is provided. A bushing of suction-port M6 is machined on the rear surface of the body. In addition, the porous part and the main body are bonded with an epoxy-based adhesive. Asuzac Corporation, which operates the Ceramics Design Lab, offers a full range of services from the preparation, granulation, and molding of porous ceramics raw materials to green processing (raw processing), firing, secondary processing, inspection, and cleaning. In addition to suction chucks such as this product, we have a large number of experience in manufacturing ceramics products such as wafer Transfer End Effector / Handling Arm, wafer trays, and sintering jigs. For the design and manufacture of ceramics products for semiconductors and electronic components, leave it to Asuzac.
Integrated response from processing to development of ceramic materials !
Please feel free to contact us !
TEL

+81-26-248-1626
Business hours: 9:00-17:00 (closed on Saturdays, Sundays and Holidays)