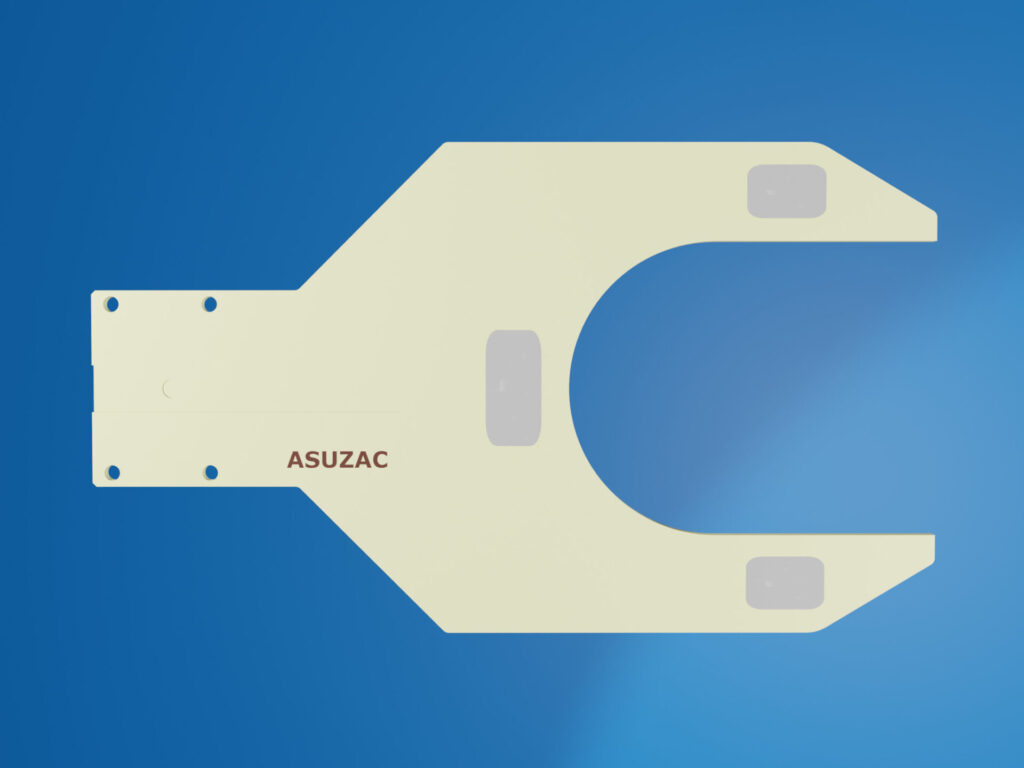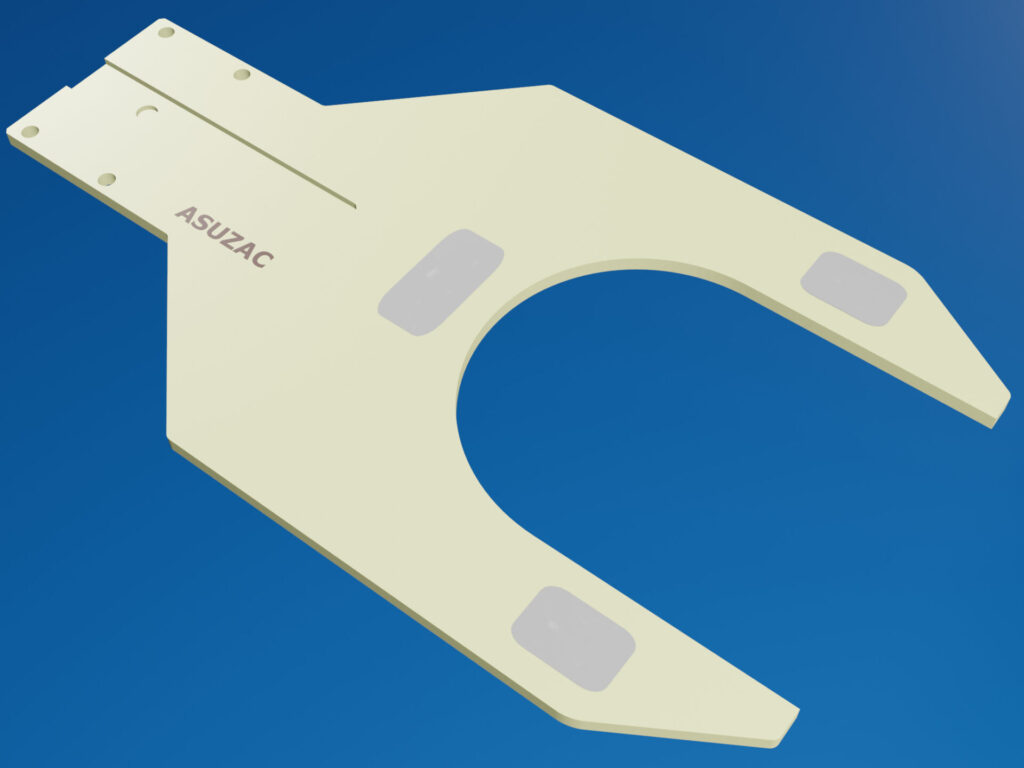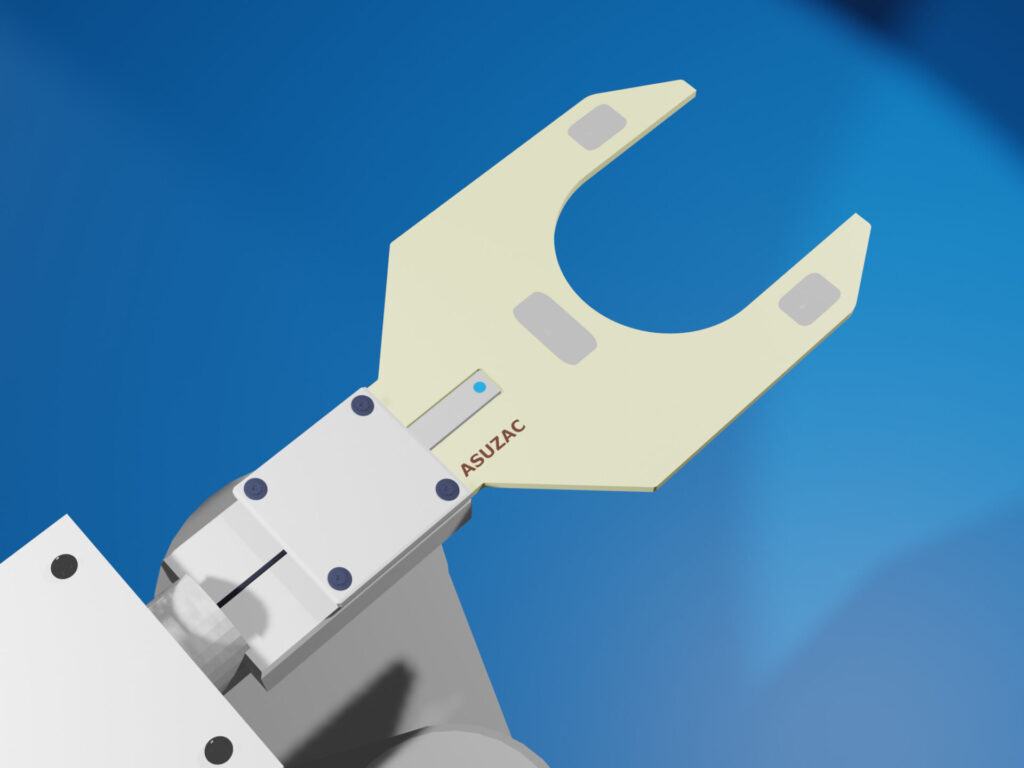 Product Name
Porous embedded transfer End Effector / Handling Arm for 8-inch wafer suction with sensor groove (UniZac-Pair)
Industry
Robots ・ Equipment
Product Type
Wafer transfer vacuum End Effector / Handling Arm
Material
High Purity Alumina
Porous Ceramics
Size
215 × 125 × 3.5 mm
This is a porous embedded End Effector / Handling Arm that can adsorb warped wafers and thin wafers. A groove for mounting a sensor is machined near the root. Our machining center was used to process this End Effector / Handling Arm with JIS intermediate dimensional accuracy. There is no protrusion of the porous part. The body of alumina and the porous surface are machined so that they are flush. The material of the body is alumina and the porous material is AZP60. The body and the porous material are bonded with epoxy adhesive.
Asuzac Corporation, which operates the Ceramics Design Lab, provides a full range of services from the preparation, granulation, and molding of alumina and porous ceramics raw materials to green processing (raw processing), firing, secondary processing, inspection, and cleaning. In addition to wafer transfer End Effector / Handling Arm for robots such as this product, we have a large number of experience in manufacturing wafer trays, suction chucks, setters for firing, and other ceramics products. For the design and manufacture of ceramic products for semiconductors and electronic components, leave it to Asuzac !
Integrated response from processing to development of ceramic materials !
Please feel free to contact us !
TEL

+81-26-248-1626
Business hours: 9:00-17:00 (closed on Saturdays, Sundays and Holidays)